Barcelona, Spain – 20 September, 2023. Semidynamics is a finalist in this year's Elektra Awards in the category of Semiconductor Product of the Year (Digital). This is for the company's new Atrevido 64-bit RISC-V IP processor core. The core is unique in that it is fully customisable to precisely meet the customer's specifications. This includes Semidynamics ability to open up the core to insert a customer's specific instructions which it calls Open Core Surgery™.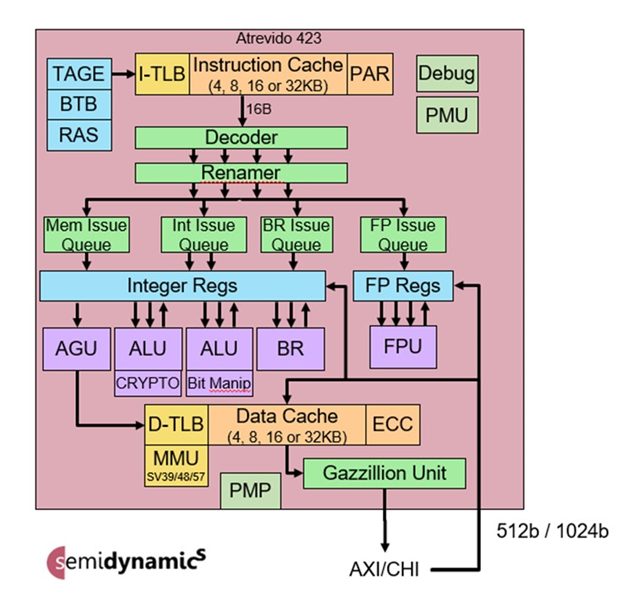 Semidynamics' CEO and founder, Roger Espasa, said, "We have been in stealth mode until this year, perfecting our cores and supporting technologies. The Vector Unit can process unprecedented amounts of data bits and, to fetch all this data from memory, we have our Gazzillion™ technology that can handle up to 128 simultaneous requests for data and track them back to the correct place in whatever order they are returned. Together our technologies take RISC-V to a whole new level with the fastest handling of big data currently available that will open up opportunities in many application areas of High-Performance Computing such as video processing, AI and ML. We are delighted and honoured that our innovative technology has been recognised as a finalist by the judges of these prestigious international Awards."
Details of the awards can be found at Elektra Awards 2023 and the winners will be announced at the awards ceremony on Wednesday 29 November at the Grosvenor House Hotel, Park Lane, London.